Tree Removal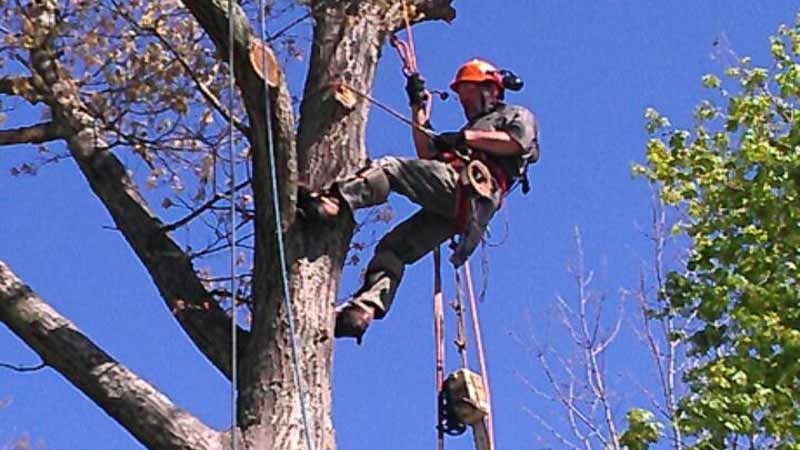 Sometimes there is a reason why you need to take down a whole tree. If there is room to fall a tree in one shot, it may be cheaper to do it that way. In tight quarters, Ken will climb and dismantle your tree piece by piece, using ropes, pulleys, slings and winches. His "ground man" is there to keep the work zone clear and send tools up.
We know how expensive house upkeep can be, we will stash wood and branches in the woods where possible to make the job less expensive.
Occasionally we are requested to simply get the tree down and leave it for the customer to cut up and dispose of it - this being the cheapest option.
We keep a good working relationships with other local tree services that use heavy equipment and we will refer you to one of them when your work is too dangerous for us to climb.
Upon request, the firewood will be cut up and left for the customer. Otherwise everything will be taken away.
Tree work the smart way - old school climbing and rigging, no heavy machines on your lawn! Call Ken Taylor - Topnotch Woodworks Tree - Since 1977